Frisk
your business
Get insights on your business preparedness and investment readiness - use our FREE evaluation tool to get a credit score style rating for your proof-of-concept, start up or scale up.
Get Frisked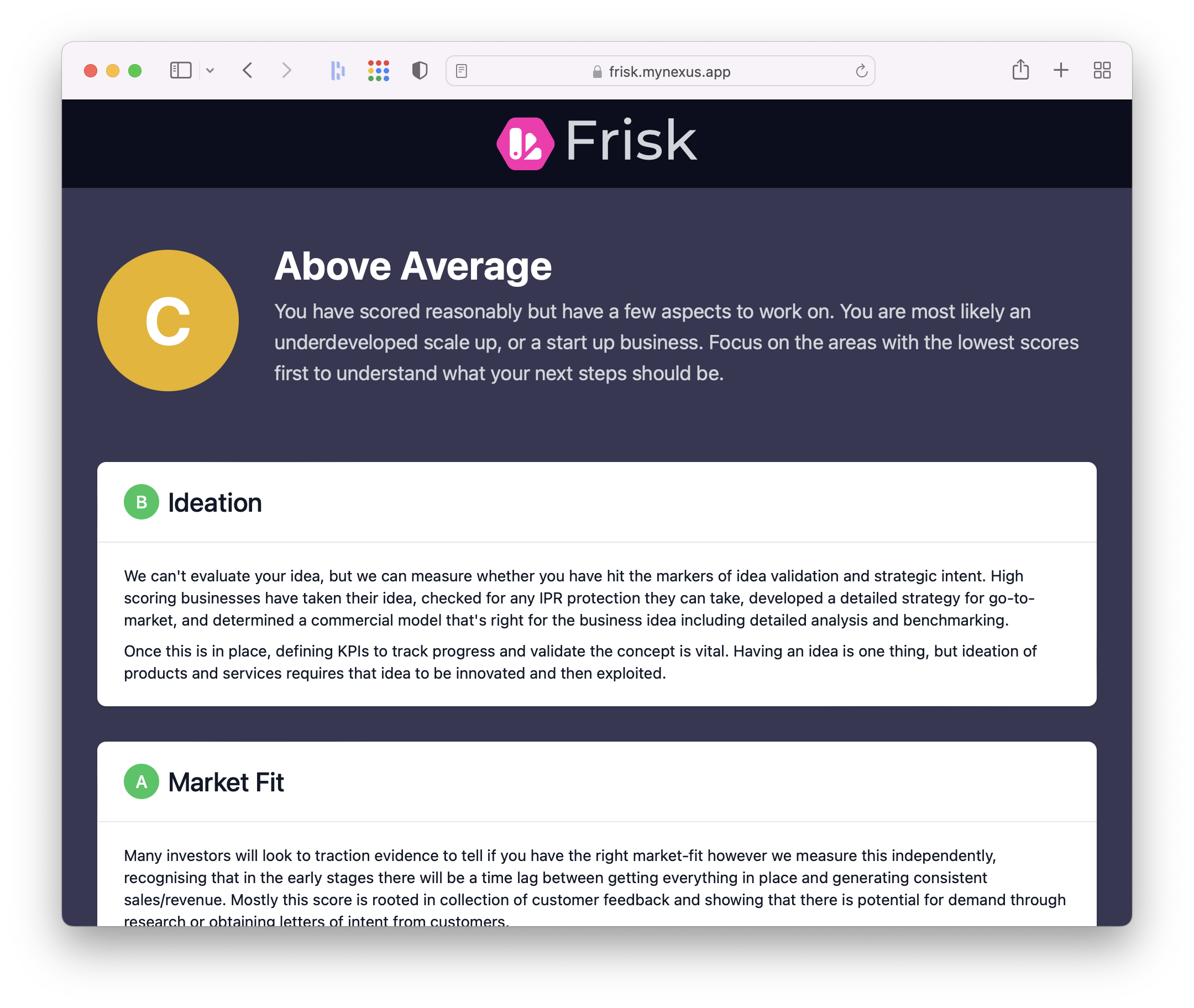 No resources found
We're still compiling our database of resources, please bare with us. In the mean time please check out our other support services, or send us a resource that you think we should have in our database.
Measure your potential for success and your entrepreneurial skills

Our network to connect early-stage investors with entrepreneurs

Credit-report style rating of the maturity of your business
We've got more coming...
Want to hear from us when we add new features or release new products? Sign-up for our newsletter and we'll email you once a month with the latest updates.